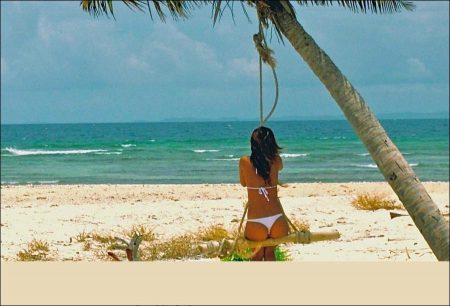 St Vincent and its constellation of green islets, known as the St Vincent Grenadines, constitute one of the healthiest and most relaxing tourist spots in the Caribbean. The people are friendly, the climate radiant, the scenery a delight. Originally claimed by the French, the islands were ceded to Britain in the 18th century. From St Vincent to Petit St Vincent at the far end of the archipelago the islands appear as a collage of emerald hills and glistening beaches. English spoken everywhere.
Climate is sunny and warm, with an average temperature of 78 F. and rainy spells in the summer and fall. Though the dry or showerless period runs from December – April, St Vincent's sun knows no seasons making the island a year round resort. Arnos Vale Airport is 1.5 miles from the city. Duty-free shop and Tourist Information counter.
Outside the winter season (during May – November period) rates can be lower by one-half or two-thirds, especially in the out-of-town hotels. The Kingstown Tourist Board can arrange accommodations at its two bureaux – one at the airport and the other in town. There are also branches on the islands; Bequia Union.
If the stay does not exceed six months, US, Canadian and British citizens need only proof of identity and return ticket to their respective countries (or, in the case of British citizens, to the country from which they came). Other nationals require passport, in some cases visa, and a smallpox vaccination certificate. Duty-free allowance is 200 cigarettes or 50 cigars or 0.5 lb tobacco; 1 quart of wine or spirits.