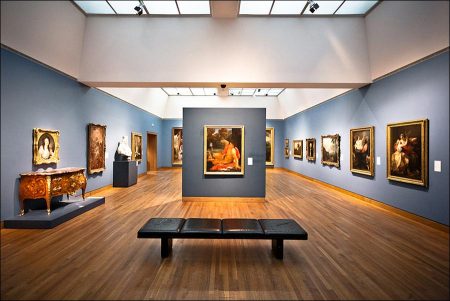 "You can see how the Pompeians lived until the last minute," says archaeologist Laura Vigo of her latest curated exhibit, Pompeii, which is now on at the Montreal Museum of Fine Arts after a successful stint at the ROM. "You can see small pieces of carbonized bread left in the oven; people were just caught in the rush of trying to flee this incredible disaster …"
While aristocratic Pompeians are frequently the subject of exhibits on the ancient Italian city, Pompeii instead focuses on bringing exhibit attendees into the everyday lives of Pompeii's common people before the eruption of Mount Vesuvius in 79 A.D. The 220 artifacts on display are organized in three central themes: public life, private life, and the science behind the eruption.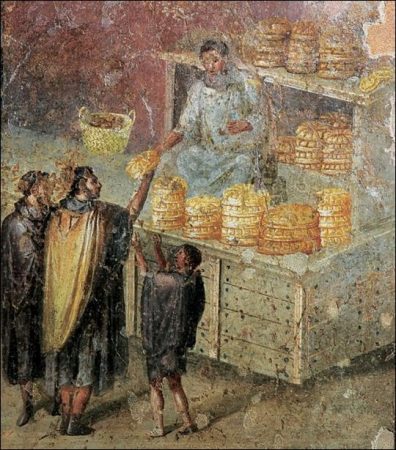 Visitors are invited to explore a series of rooms that seek to recreate a sense of an average life in Pompeii; the exhibit's entrance is through the atrium of a traditional Pompeian house, with an open roof and a shallow pool which was used as a catchall for rainwater. By way of a projected video, water appears to drip into the pool and the faint sound of its descent can be heard through positioned speakers. "The exhibit is atmosphere," Vigo explains. "We're trying to show the context of where the artifacts were originally so people have a better understanding of how they were used."
From the atrium, visitors can enter the banquet, which displays, among other artifacts, unearthed Pompeian musical instruments. The sounds of five different types can be heard in the dining hall, the result of researchers' recent attempt to recreate ancient melodies. A traditional bed chamber can be explored, "which has all things related to the woman," Vigo says. "We look at how they embellished themselves with jewellery and perfumes."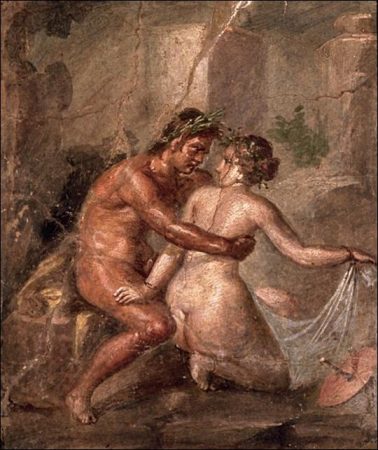 The bed chamber leads out to a garden, where traditional marble statues are contextualized with projections of historically accurate flora and garden birds: "You hear the birds singing and the leaves shaking in the wind," says Vigo. The last section of the exhibit describes the science behind Mount Vesuvius's 19-hour eruption in detail, using both Montreal-based electronic media company Graphic eMotion's immersive technology and textual explanations, followed by the display of 10 synthetic casts of bodies excavated from the city's rubble (the original casts never travel).
The placement of the plaster casts near the end of the exhibit is deliberate; the entombed bodies gain resonance in the context of their former lives. It's a powerful exhibit, and Vigo is ardent about its message: carpe diem, "because you really don't know what's going to come tomorrow."