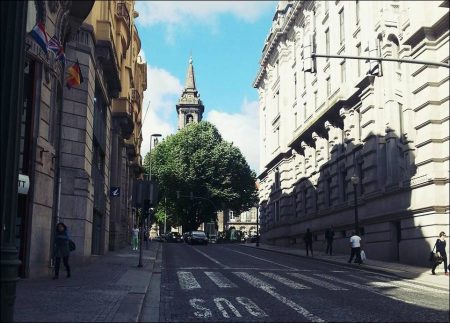 We do love Lisbon, but Porto, Portugal's second city, is going to be luring more visitors in 2015 as easyJet launches direct flights from Bristol, Luton and Manchester in April. Set on the banks of the Douro in the north of the country, Porto's historic centre has been Unesco-listed since 1996 and is a picturesque mish-mash of medieval churches, cobbled lanes, pretty squares, steep steps and beautiful buildings tumbling down to the river.
The birthplace of port, it's a must for wine lovers, and recent years have witnessed something of a cultural renaissance with galleries, restaurants and boutiques opening – the city rebranded itself last year to convey its "youthful, cosmopolitan" side. The newly opened World of Discoveries museum and theme park is worth checking out – visitors can trace the journeys of past Portuguese explorers, with boat rides recreating their epic voyages to South America, Africa and Asia. Among new accommodation options is the 1872 River House, a cute eight-bedroom B&B in the historic Ribeira district (doubles from £126, breakfast served until 1pm, book on i-escape.com).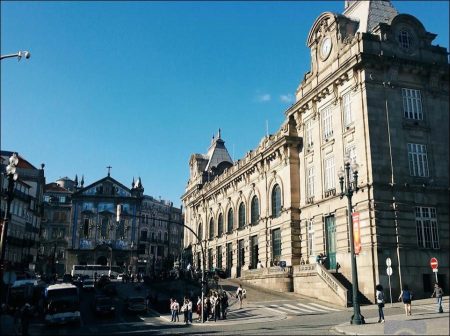 Where is the Porto?
Porto is the second largest city in Portugal after Lisbon and one of the major urban areas of the Iberian peninsula. The urban area of Porto, which extends beyond the administrative limits of the city, has a population of 1.4 million (2011) in an area of 389 km2 (150 sq mi), making it the second-largest urban area in Portugal. Porto Metropolitan Area, on the other hand, includes an estimated 1.8 million people. It is recognized as a Gamma-level global city by the Globalization and World Cities (GaWC) Study Group, the only Portuguese city besides Lisbon to be recognised as a global city.
Located along the Douro river estuary in Northern Portugal, Porto is one of the oldest European centres, and its historical core was proclaimed a World Heritage Site by UNESCO in 1996. The western part of its urban area extends to the coastline of the Atlantic Ocean. Its settlement dates back many centuries, when it was an outpost of the Roman Empire. Its combined Celtic-Latin name, Portus Cale, has been referred to as the origin of the name "Portugal", based on transliteration and oral evolution from Latin. In Portuguese, the name of the city is spelled with a definite article ("o Porto"; English: the port). Consequently, its English name evolved from a misinterpretation of the oral pronunciation and referred to as Oporto in modern literature and by many speakers.
One of Portugal's internationally famous exports, port wine, is named for Porto, since the metropolitan area, and in particular the caves of Vila Nova de Gaia, were responsible for the packaging, transport and export of the fortified wine. In 2014, Porto was elected The Best European Destination by the Best European Destinations Agency.