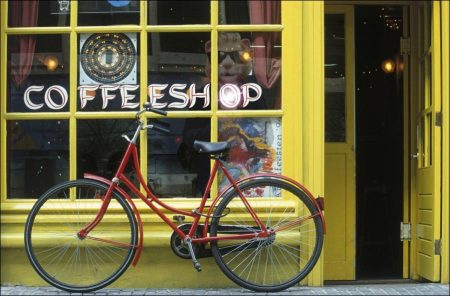 Breakfast will not leave you wondering how you will last out until lunchtime; the Dutch believe in statring the day with a hearty meal. The first meal of the day always served in your hotel in Amsterdam, is nearly always included free in the cost of your hotel room.
There are cafes and restaurants near Dam Square, round the red-light district and Leidseplein. You're expected to tip. All cafes and restauruants include service in the check. This can be vary from 10 % in snack bars, 10 % – 15 % in most restauruants and to 27 % in expensive ones – but you're still expected to leave a tip. Leave a further 5 % – 10 % depending on how you rate the service.
Most of the Dutch go in for a koffietafel, as evening meals have a tendency to be very high in carbohydrates. The best advice is: follow their example at lunchtime. There are over twenty-six types of cheese. There are numerous regional specialities to sample; one of the best is groene haring. Follow the example of the Dutch and eat it from the street stalls. It's at its best during the first few weeks in May and makes a welcome change from hamburgers.