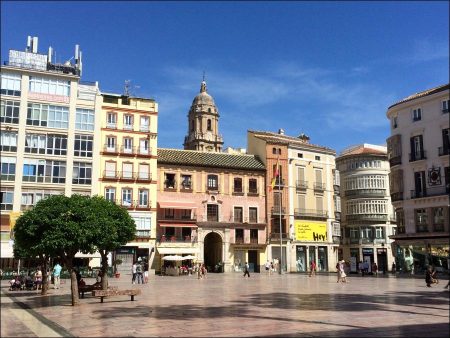 Luxembourg City, founded in 963, was once one of the strongest fortresses in Europe and you can still walk through the Casemates a 14 mile long network of underground passages hewn out of solid rock. The city has 91 bridges, the newest being the Grand Duchess Charlotte Bridge, 178 feet high, which limks the city with the Kirchberg Plateau.
The Ducal Palace, built 1580 and renovated in the 19th century, is not open to public. One of the oldest parts of the City is the Marche aux Poissons (fish market). Here are the Museum of History and Art, and the Natural History Museum while in Luxembourg Park is the J P Pescatore Museum.
Children will enjoy a trip to Bettembourg, seven miles to the south of Luxembourg City, where the Parc Merveilleux has a miniature zoo and farm, a fairy wood and a mini train and boats. Not far to the North East is Walferdange, which also has a children's park, and Senningen where is a zoo.
Luxembourg Culture
Luxembourg has been overshadowed by the culture of its neighbours. It retains a number of folk traditions, having been for much of its history a profoundly rural country. There are several notable museums, located mostly in the capital. These include the National Museum of History and Art (NMHA), the Luxembourg City History Museum, and the new Grand Duke Jean Museum of Modern Art (Mudam). The National Museum of Military History (MNHM) in Diekirch is especially known for its representations of the Battle of the Bulge. The city of Luxembourg itself is on the UNESCO World Heritage List, on account of the historical importance of its fortifications.
The country has produced some internationally-known artists, including the painters Théo Kerg, Joseph Kutter and Michel Majerus, and photographer Edward Steichen, whose The Family of Man exhibition has been placed on UNESCO's Memory of the World register, and is now permanently housed in Clervaux. Movie star Loretta Young was of Luxembourgish descent.
Luxembourg was the first city to be named European Capital of Culture twice. The first time was in 1995. In 2007, the European Capital of Culture[132] was to be a cross-border area consisting of the Grand Duchy of Luxembourg, the Rheinland-Pfalz and Saarland in Germany, the Walloon Region and the German-speaking part of Belgium, and the Lorraine area in France. The event was an attempt to promote mobility and the exchange of ideas, crossing borders physically, psychologically, artistically and emotionally.
Luxembourg was represented at the World Expo 2010 in Shanghai, China, from 1 May to 31 October 2010 with its own pavilion. The pavilion was based on the transliteration of the word Luxembourg into Chinese, "Lu Sen Bao", which means "Forest and Fortress". It represented Luxembourg as the "Green Heart in Europe".