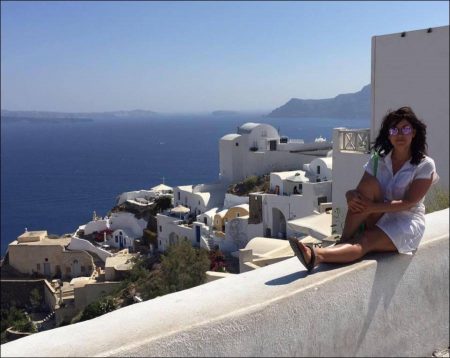 In the first of a new series on holidaying in the Greek islands we look at the Sporades – including Skopelos, where Mamma Mia! was filmed – and Evia, the country's second largest island, where the Greeks go on holiday.
The Sporades, which stretch out into the Aegean off Greece's eastern coast, consist of 24 islands, but only four of these are permanently inhabited: Skiathos, Skopelos, Alonissos and Skyros.
Skiathos is the most-travelled of the islands thanks to its international airport, and its fame lies mainly in its sandy beaches. Away from the coast you can still find isolated hiking trails and the odd Byzantine monastery.
Skopelos is larger, but less visited than Skiathos. Its rugged scenery is perhaps more beautiful and certainly less developed. Its charms were celebrated in the film Mamma Mia!.
Much more rugged Alonissos lies in the middle of a marine park and is surrounded by a group on uninhabited satellite islands. Visitors have increased in the last decade or so, but it retains an exclusive air and some exceptional hiking routes.
Skyros is by far the least visited of the traditional Sporades, at least by non-Greeks (there is a domestic airport). Those prepared to find their way here, however, are amply rewarded by an atmosphere that blends traditional Greek village life with an increasingly trendy "alternative" vibe.
Although not strictly part of the Sporades, Evia also lies off Greece's eastern coast. The second largest island in Greece after Crete, and located conveniently close to Athens, it should be much better known (classicists might recognise it as Euboea). From its fertile north to the mountainous south it offers a wealth of travel opportunities.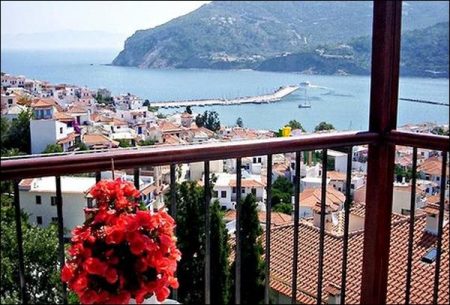 Southern Skiathos
Skiathos caters mainly to package tours but these apartments and villas, located right by sandy Vromolimnos beach in the south of the island, offer stylish white-washed accommodation among the pine forest and the bougainvillea of their gardens. The accommodation is simple but good value and also quietly sophisticated.
Just five minutes' walk away, this traditional taverna is renowned as one of the best on the island, with a changing menu based on what is fresh that day (this should be true of every good taverna). Leave room for the baked apple and yoghurt dessert.
Skiathos is all about the beaches, and the fine sandy strip of Vromolimnos is one of the prettiest. It is more low key than some, but still lined with cafes and offers waterskiing.
Evia
Evia is little visited by non-Greeks, and those who do come tend to stay in all inclusive resorts. The alternative is to stay in private villas. This example, in the tiny village of Enoria near the east coast of the island, revels in its isolation, but is well equipped and has a private pool and breathtaking views.
• +44 7939 174714, littlestonevilla.com, €1,330, sleeps 6, no breakfast, FF
Set on the small square of Steni (see below) this mountain taverna specialises in meat-based dishes, either from the oven or the grill. Mountain spring water emanates mysteriously from a tap in a nearby tree.
The road up the mountains to Steni from the east coast is spectacular, and do-able in a normal car even when not paved. The village itself is famed for its mountain air and spring water and is surrounded by hiking trails.