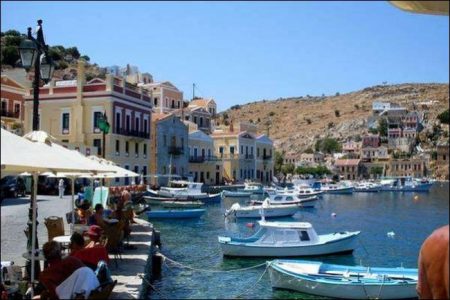 Capital of the Dodecanese, Rhodes is an island of suberb natural beauty. It is famous as a holiday center. Rich in archeological treasures, with ruins covering the Hellenic, Roman and Byzantine periods, its main attraction is the walled medieval city of the Knights of Dt John.
The 15th century hospital is now an archeological museum containing the Aphrodite of Rhodes. Other points of interest include the ancient city of Lindos with the Temple of Athena; the Monastery of Philerimos and the excavated town of Kamiros. There are excellent sports facilities and duty-free shops. From 1 Jun – 30 September is the Annual Wine Festival and at Halkis religious festivities take place on 15 August.
From Rhodes you can visit the small islands of the Eastern Aegean. Kos is a fertile green island with golden beaches; good for fishing and small-game hunting. Birthplace of Hippocrates, Father of Medicine, it has a temple to Aesculapius, God of Healing and a museum. Nearby Patmos was where St John wrote down his Revelation; the 11th century monastery has a rich library. Lesbos was the birthplace of the poetess Sappho. It is the third largest island of Greece with enormous olive groves and a petrified forest.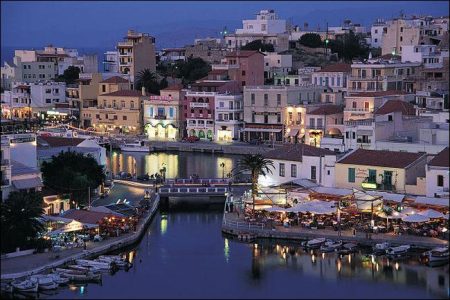 Corfu is the most beautiful of the Ionian Islands. Its spectacular scenery and sophisticated tourist amenities make it an internatioanl holiday center. There are beautiful villas, romantic Venetian castles and early 19th century Georgian architecture dating from the British occupation. The 16th century Cathedral is dedicated to St Spyridion, the island's patron saint. Marvellous water sports facilities and an 18 hole golf course. Daily flights from Athens take less than two hours.
Mykonos is the most popular tourist island in the Cyclades and attracts many artists and international celebrities. It is a maze of winding streets, sparkling white-washed houses, domed churches, windmills and sun-drenched cliffs rising sheer from the sea. It is 5 hours by boat from Piraeus. Delos is five miles across the sea from Mykonos.
A small, arid island, it was important as the legendary birthplace of Apollo. Acres of ruins and statuary attract archeologists, and precious relics are preserved in the museum. Thira (Santorini); clmb up above its cliffs to the crater of the volcano whose mighty eruption buried Minoan civilization. Milos, where the Venus de Milo was found, and Paros, famous for its white marble, are also in the Cyclades group.