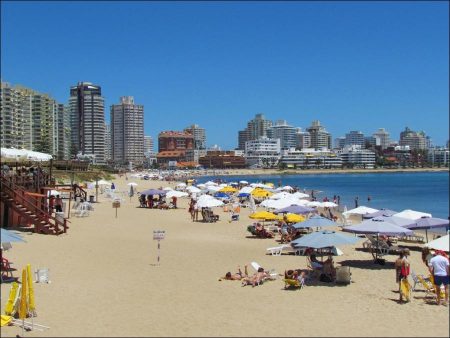 Shopping
Special purchases include suede jackets, amethyst jewellery and paintings. The Tristan Narvaja Market is famous for its antiques and there are many antique shops in the Old Town.
Shopping Hours: Monday-Friday 09:00-12:00 and 14:00-19:00; Saturday 09:00-12:30
Nightlife
Theatre, ballet and symphonic concerts are staged in Montevideo from March to January. Tango is nearly as popular as in Argentina. There are discos in downtown Montevideo and coastal suburbs such as Pocitos and Carrasco. There are several dinner-dance places in Montevideo. Large Montevideo hotels have good bars. When there is music for dancing, the price of drinks increases quite considerably. There are also several casinos.